Composite combining separate images for product case and screen. Image on screen is my heart captured by the portable ultrasound unit.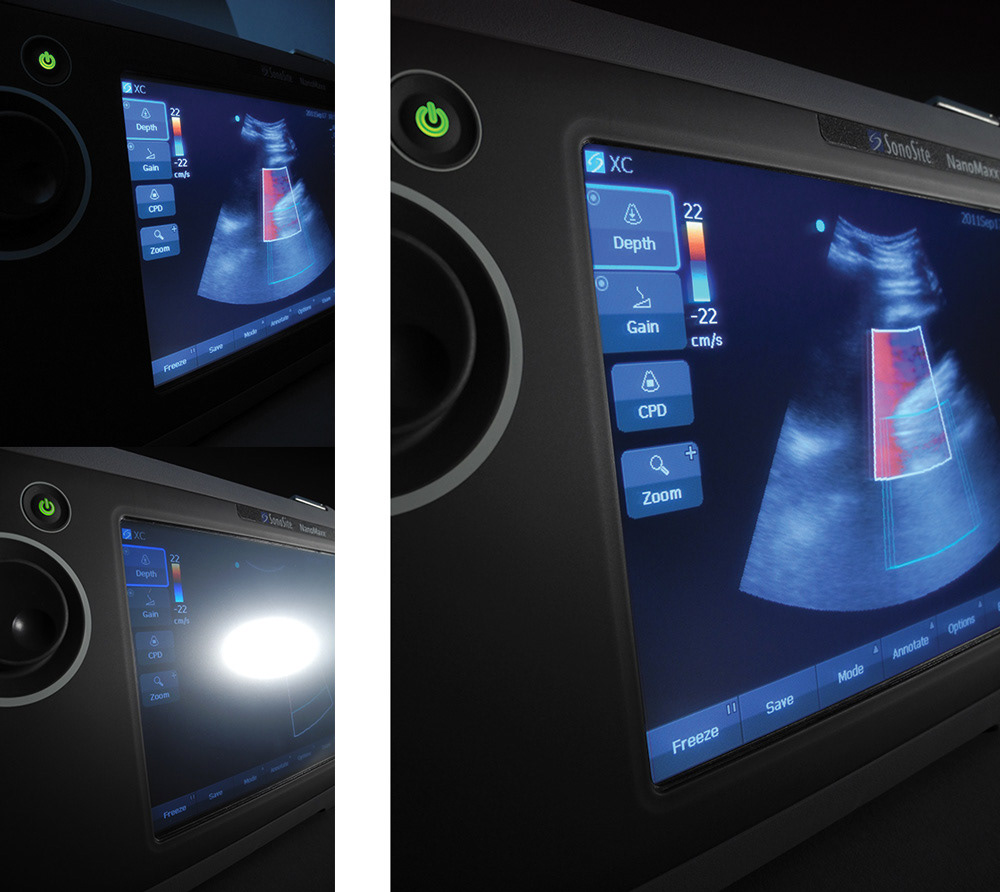 Composite to add inside of mouth to dental mirror. I captured my open mouth while taking the photo and added to the image in Photoshop.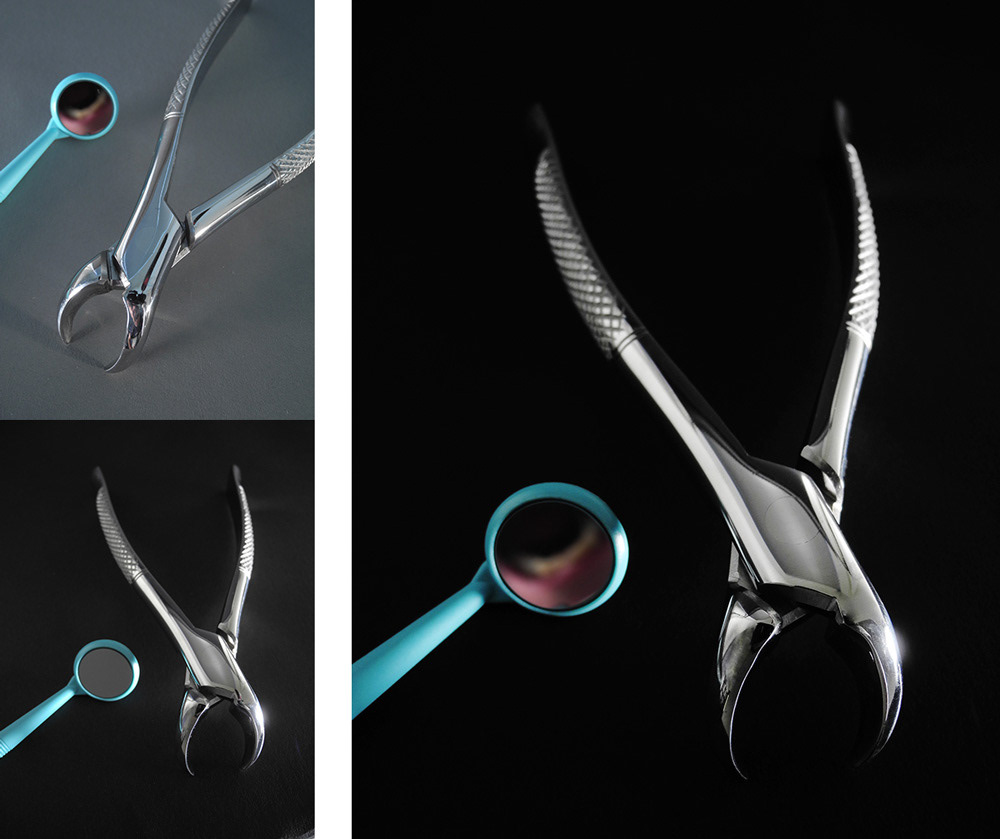 Photo editing to removed lens flare from original, remove studio equipment and add part of the product that was out of frame.